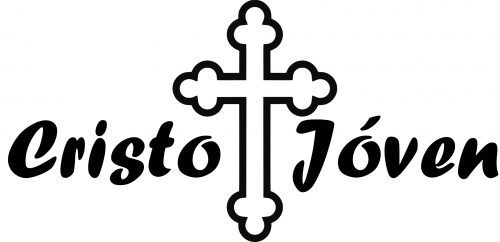 Como lo dice en su nombre, Cristo Joven, somos un grupo de jóvenes que tratamos de vivir como lo hizo Cristo cuando joven. Somos el grupo de jóvenes de edades 14-18 años en la iglesia de St. Matthew's Catholic Church. Nuestro objetivo es conocernos el uno al otro y crecer juntos espiritualmente, en la sociedad, y en buenos principios morales. Nos reunimos todos los domingos a las 4:00 pm a 6:00 pm en el Centro Familiar Juan Pablo II. Nuestras reuniones de domingos incluyen oraciones, cantos, temas especialmente para los jóvenes, y por supuesto, dinámicas.
Estas son algunas de las actividades que tenemos:
"Theology of the Body for Teens"
Que es Theology of the Body for Teens?
Teología del Cuerpo para los Adolescentes es un programa de formación de fe dinámica para preadolescentes y adolescentes en las escuelas católicas, ministerios de jóvenes de la parroquia, educación religiosa, confirmación y configuración de la escuela. Con una gran mezcla de historias, ejemplos de la vida real, actividades, oraciones y referencias pertinentes a la cultura, va más allá de los programas tradicionales de castidad conectando los dos temas más candentes del planeta--Dios y sexo.
Con visión ambiciosa del Beato Papa Juan Pablo II de amor y vida y un idioma que entiendan, teología del cuerpo para las respuestas de los adolescentes y las preguntas adolescentes y preadolescentes tienen sobre sus propios cuerpos, cuestiones de moral sexual, y cómo se crean únicamente para la grandeza. NO QUIERES QUE TE LO PIERDAS!
Invita a tus padres y tus amigos de todas las religiones.
"Jóvenes Rezando el Rosario"
**Propósito** Jóvenes enviados a rezar el rosario.
"Jóvenes en Formación"
**Propósito** Jóvenes enviados a Formación para una mejor educación.
"Jóvenes en Adoración"
**Propósito** Jóvenes enviados a la Adoración.
Adorar y contemplar en la Oración a Jesús.
"Joven ten Compasión por los demás"
**Propósito** Jóvenes van a visitar a los ancianos al los asilos.
"Convivió de Cumpleaños"
Cada ultimo domingo del mes. (Después de misa o durante el grupo juvenil)
**Propósito** Celebrar los cumpleaños del mes festejado.
Joven te invitamos a que seas parte de nuestro ministerio juvenil.
Ven, a divertirte y a aprender más sobre tu fe Católica.
"No dejes que te critiquen por ser joven. Trata de ser el modelo de los creyentes por tu manera de hablar, tu conducta, tu caridad, Tu fe, y tu vida irreprochable." (1-Timoteo, 4:12)